There's a New Chick at the Library
Submitted by
birdie
on June 3, 2015 - 4:14pm
...a peregrine falcon chick that is.
MassLive reports that a baby chick has hatched on the rooftop of the W. E. B. DuBois Library at the U of Mass. There appear to be a few more still incubating.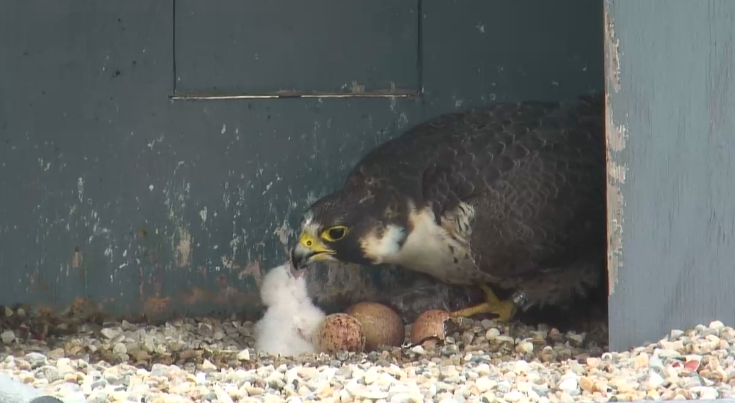 The hatching was announced on Twitter, with photos taken from the library's falcon webcam . Enjoy!