Penguin to launch "Book Truck"
Submitted by
Amy Watts
on May 29, 2013 - 11:05am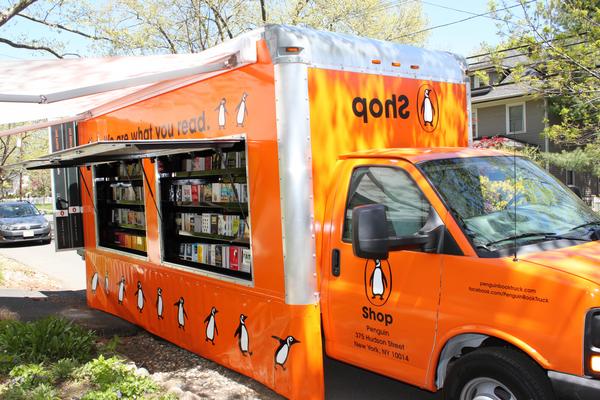 Penguin is launching a "mobile bookstore" akin to the food trucks that have become so popular in urban areas in recent years. They'll launch the big orange truck (Penguin orange, dontcha know) with a splash at Book Expo America and then roll it through to ALA in Chicago next month.
It'll carry over a thousand books for sale from not just the Penguin imprint, but also its various other imprints, including Viking, Dutton, Gotham Books and others. It's a deluxe ride, with an awning to keep customers in the shade as they browse and LED lights for night-time decoration. It also comes equipped with a pushcart to further extend the sales area.