Summer Reading Programs Finishing Up
Submitted by
birdie
on August 1, 2014 - 10:28am
Many public libraries have summer reading programs. Does yours? Please comment below to let us know how it's going/gone...
From My Eastern Shore Maryland:
STEVENSVILLE — Whoever said summer reading is a drag hasn't been to the Queen Anne's Public Library this summer. On July 31, parents and children gathered at the library in Stevensville for the Summer Reading Wrap-Up, an event to celebrate the end of the library's annual summer reading program. Children built structures with Legos, made art pieces on paper plates, watched science demonstrations, and talked about the books they've read this summer.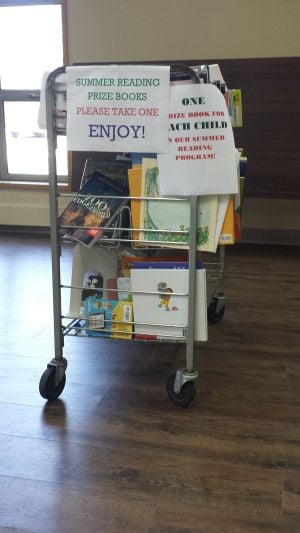 George Burchill, a 9-year-old from Stevensville, said that his favorite books this summer have been the "Ranger's Apprentice" series by John Flanagan. The soon-to-be fourth-grader has read 21 books so far over summer vacation, all several hundred pages long. Asked how he could read so much in that amount of time, he laughed, "Most of the day I read."