It's Library Week, and CNN Helps Celebrate
Submitted by
birdie
on April 14, 2014 - 10:18am
Despite enduring budget cutbacks and being forced to reinvent their services in the face of the ubiquitous Internet, public libraries remain staple institutions in various communities. There's been an increase in the use of public libraries in the U.S. over the past decade. Services such as public computers doubled in usage in the past 10 years, and libraries saw a circulation increase of 2.46 billion materials in 2010, the highest ever reported, according to a report by the Institute of Museum and Library Services.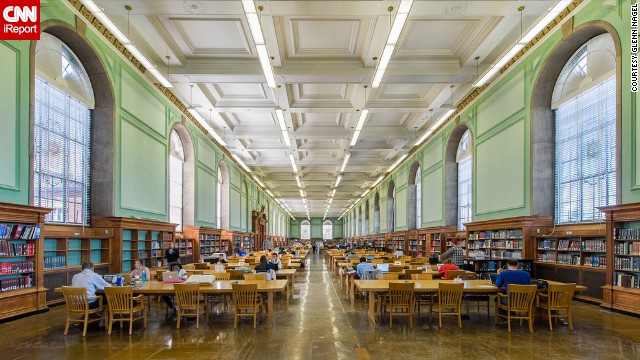 Some libraries bring in more than just patrons. They are also popular amongst tourists, drawing visitors by the tens of thousands, if not millions.
The article has photos of twenty-seven libraries big and small across the US.